How do I enable voicemail to email?
Posted by , Last modified by on 06 February 2014 09:57 AM
First, go to your phone portal login page. "0123456789.sumo.io" is the format, simply replace "0123456789" with your 10 digit phone number.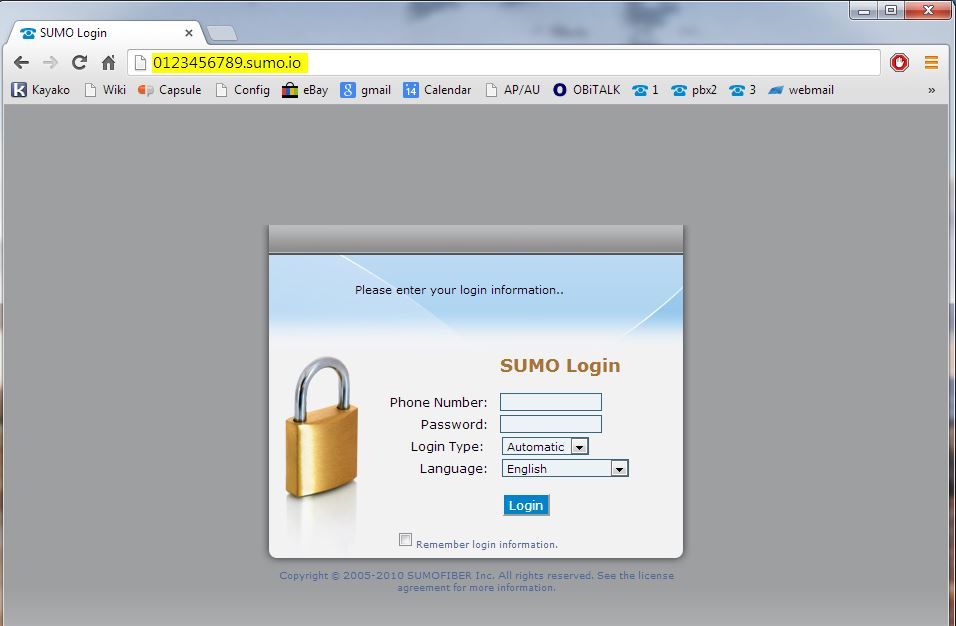 Once you get to the login page, enter your full 10 digit phone number and password, and click Login. (Note: If you do not have this information, call support to have it re-sent to you @801.320.1000)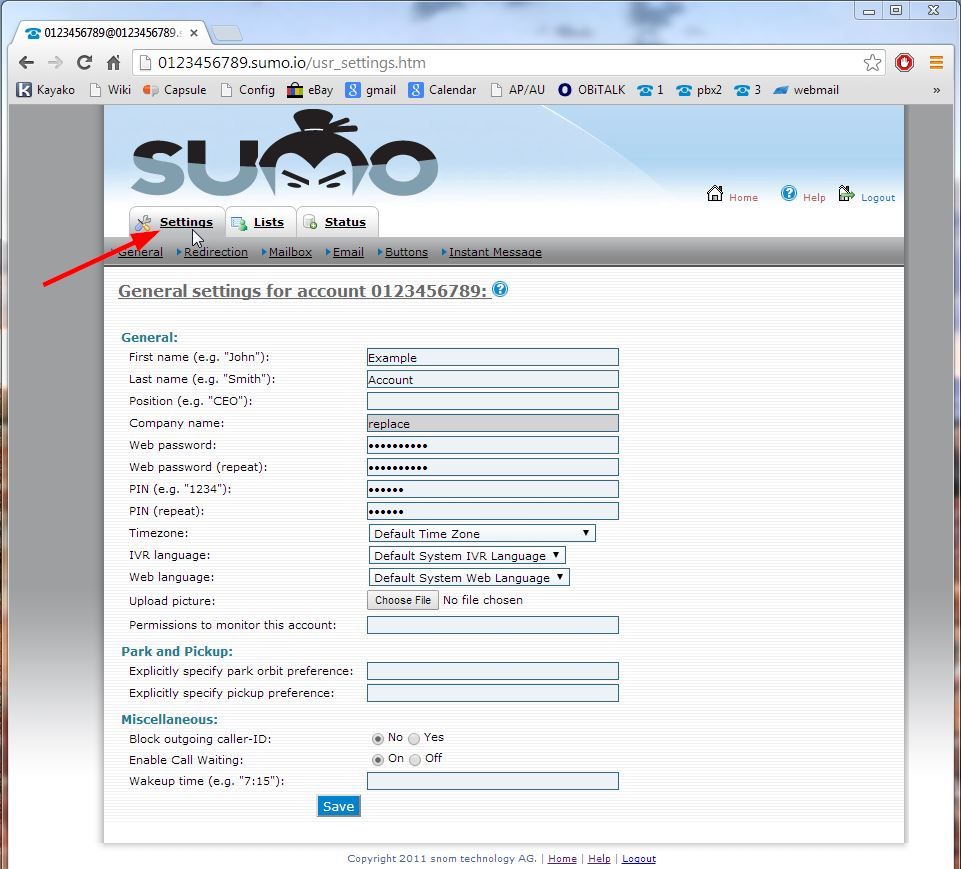 From here click on the "Settings" tab at the top of the page.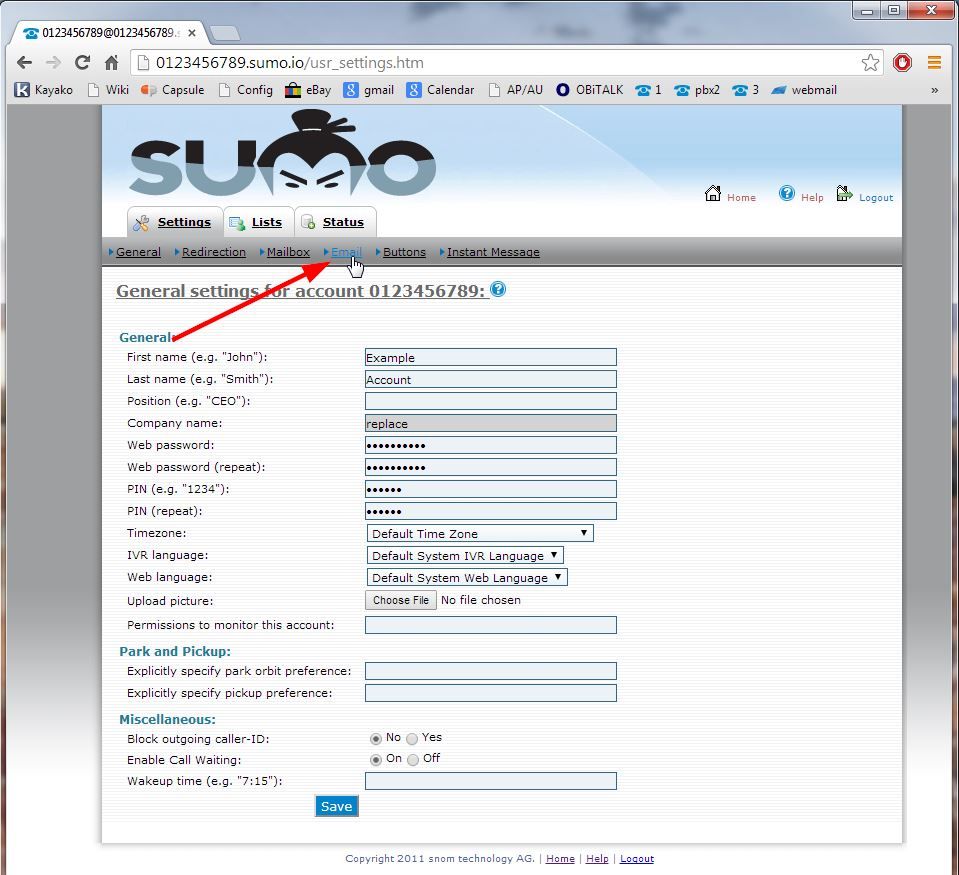 Click on the "Email" tab.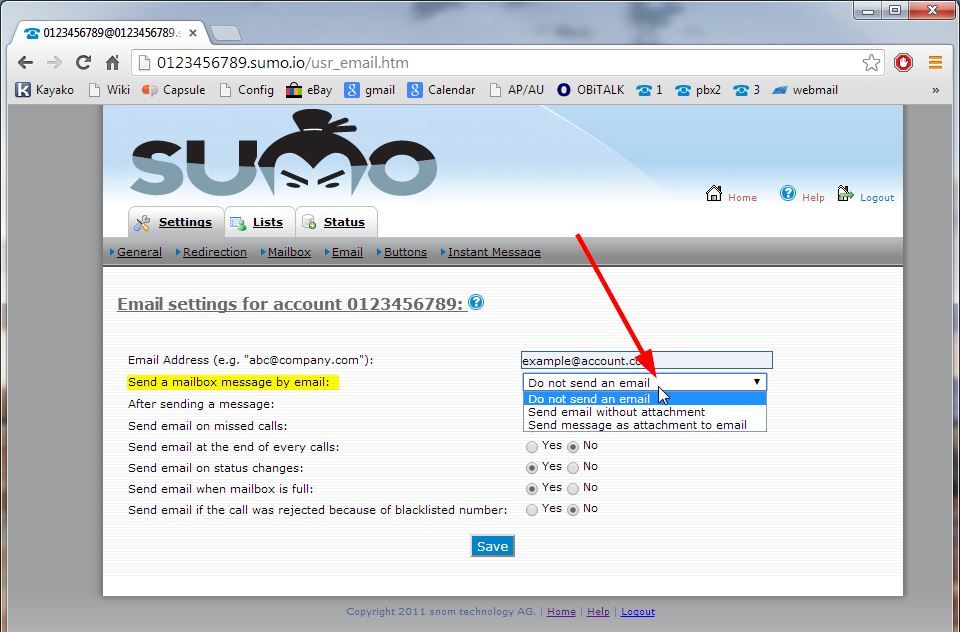 Change your selection in the "Send a mailbox message by email" drop-down box.
If you choose "Send email without an attachment," the email sent will simply notify you of a new voicemail.
If you choose "Send message as attachment to email," You will receive a .WAV recording of your voicemail as well.
Make sure to click save!
---