Posted by , Last modified by David Burr on 01 January 2015 12:29 PM
For this free service to work, you'll need to go to espn3.com from a sumo fiber internet connection. From there, you should notice a little logo in the top right hand corner that says "Powered by Sumo."
Click on the "All Networks" drop-down list, and select ESPN3.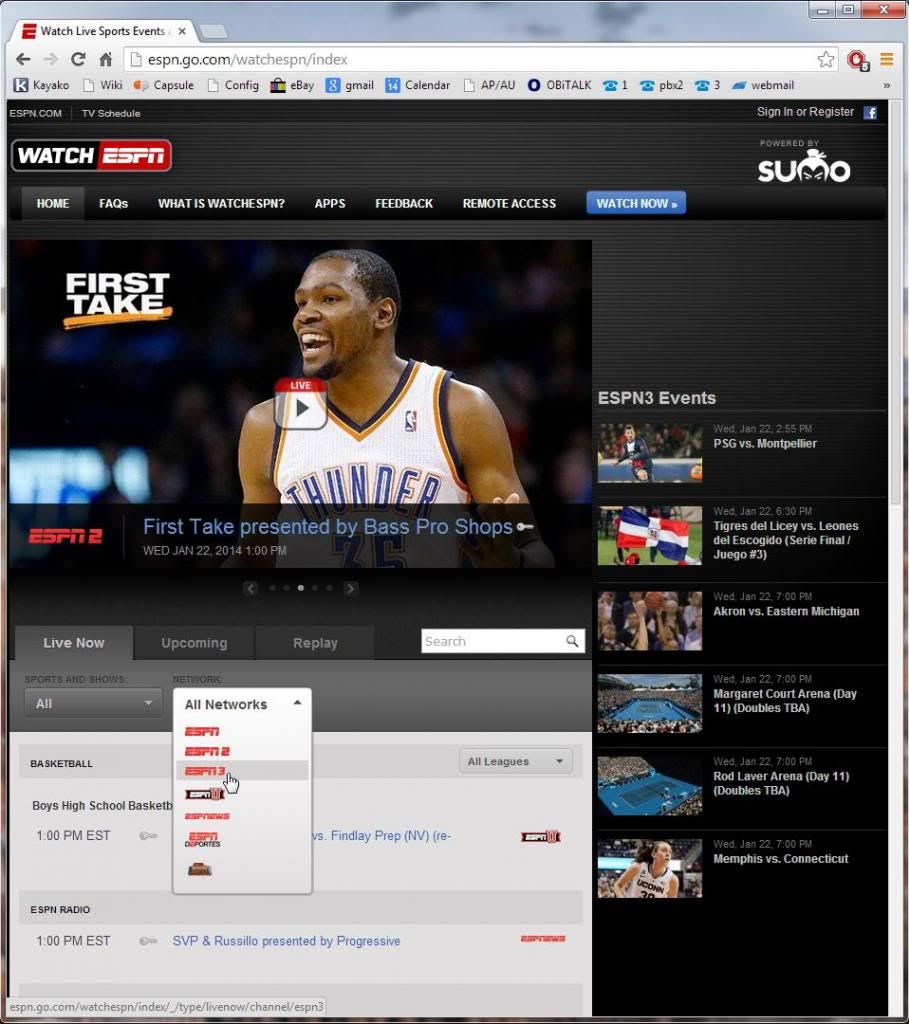 You can now watch any of the programs in the "Live Now", "Upcoming", or "Replay" tabs.
Note: It should work from a mobile device so long as you are using a web browser in the same manner as outlined above. ESPN Mobile apps will not work with this service.
---